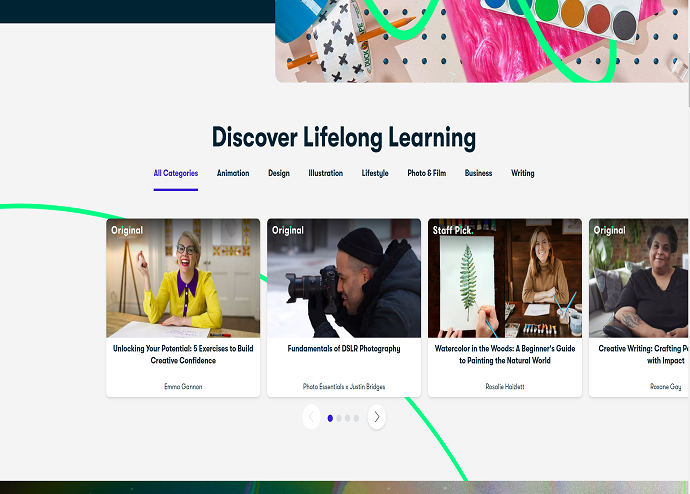 How can you learn animation online? Tips to consider
Animation is a fantastic way to tell a story as it allows creators to bring their stories to life and make them interactive for viewers. Animation can be big or small, and in this article, we explore the different avenues you can take to learn about animation.
What are the benefits of animation?
Image Source: Link
When it comes to learning animation online, one of the key benefits is that you can take your time and learn at your own pace. That's not always possible in a traditional classroom setting, where the instructor sets the pace, and you may feel pressure to keep up with your classmates.
Another benefit is that online courses are more comprehensive than those offered in traditional classrooms. They often include more hours of instruction and cover a wider range of topics. This can give you a well-rounded education in animation and help you develop a strong portfolio.
Finally, learning animation online can be more affordable than taking in-person classes. Many online courses offer discounts or payment plans, so you can pay for your education over time. And since you won't have to travel to a physical classroom, you'll also save money on transportation costs.
Animation Courses
Image Source: Link
Animation courses can be found online through a variety of resources. However, not all animation courses are created equal. Here are some tips to consider when searching for the right animation course for you:
Consider your experience level. If you're a complete beginner, look for a course that covers the basics of animation. If you have some experience, look for a course that will help you improve your skills.
Look for a course that covers the software you want to use. Not all animation courses cover all software, so it's important to find one that focuses on the software you're interested in using.
Make sure experienced animators teach the course. The best way to learn animation is from someone already knows what they're doing. Look for instructors with years of experience in the field.
Find a course that fits your learning style. Everyone learns differently, so it's important to find a course that teaches in a way that works best for you. Some people learn best by watching video tutorials, while others prefer interactive exercises and games.
Check out reviews of the course before enrolling. See what other students have to say about the course quality and the instructor.
Learning a program: Blender, Maya, 3DS Max, etc.
Image Source: Link
There are a variety of ways that you can learn animation online, and the best way for you to learn will vary depending on your goals and objectives. To become a professional animator, you will need to learn how to use specific animation software programs such as Blender, Maya, 3DS Max, etc. These programs can be very complex and difficult to learn on your own, so it is important to find good resources to help you through the learning process.
One great way to learn these programs is by signing up for an online course or tutorial. There are many different websites that offer courses on animation software, so be sure to do some research and find one that looks like a good fit for you. Another option is to find some free online tutorials or videos that can teach you the basics of using these programs. Once you understand the basics well, you can start exploring more advanced techniques on your own.
Whatever route you decide to take, always remember that practice makes perfect! Your skills will improve as you use these programs and experiment with different techniques. And don't forget to have fun with it – animation should be something you enjoy doing!
Tips on how to get started with Animation Online
Image Source: Link
If you're interested in learning animation online, you should consider a few things before getting started. Here are some tips to help you get started:
Determine what type of animation you want to learn. There are many different types of animation, including traditional hand-drawn, stop motion, computer-generated, and others. Decide which type of animation you're most interested in before beginning your search for online resources.
Find reputable online resources. Once you know what type of animation you want to learn, start looking for online tutorials, courses, or other resources that can teach you the basics. Be sure to read reviews or check out testimonials from other students before enrolling in any paid courses.
Practice, practice, practice! The best way to learn animation is by doing it yourself. Experiment with different techniques and styles until you find something that works for you. Then keep practicing until you've mastered it!